Over the previous three posts, we've tried to demonstrate that how you choose to divorce or separate is second only to the decision itself.
Notwithstanding the anger, hurt and blame that characterize relationship breakdown, we define ourselves by helping those who share an underlying desire to reach agreement but recognize the need for professional support in helping them to get there.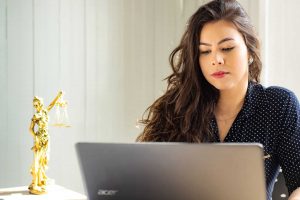 This is our rationale for offering lawyer-supported mediation, a dialogue-driven approach to divorce and separation that combines the complementary strengths of lawyer and family mediator.
Choosing lawyer-supported mediation, means being provided with a senior family lawyer working for a fixed fee tailored to your legal requirements. This is extremely rare in legal circles since family lawyers almost always charge by the hour owing to the uncertainty of the court process.
That's not the case with lawyer-supported mediation which therefore provides some welcome certainty around total costs. And in addition to providing you with a senior family lawyer on fixed fees, we also recommend a conveniently located family mediator from our San Diego -wide network. Moreover, all our recommended mediators are recognized by the Legal Services Commission – the gold standard for family mediators.
With a like-minded team of professionals supporting your efforts to reach agreement at mediation, we're confident you'll reach full or partial agreement. Our recommended mediators report rates of success of 70% and higher. And with access to legal advice before, during and at the conclusion of mediation, any agreement will also be seen through the lens of what the law says is fair.
Then, once you and your ex-partner are satisfied with the final agreement, both lawyers will complete the necessary paperwork to make financial aspects of your agreement binding.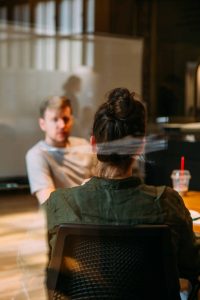 Now that's all easy for us to say, right? But to be clear, lawyer-supported mediation is not being offered as an easy option. Far from it. But the restoration or nurturing of dialogue – central to an agreement you can both live with – will help keep costs down and hopefully provide a more solid base from which to make the transition from ex-partner to co-parent.
Above all, even if lawyer-supported mediation fails you would not have discounted any other of your options. This is perhaps its greatest advantage since you have nothing to lose by exploring lawyer-supported mediation if you and your ex-partner are willing to attend mediation.
In the event of partial agreement, for example, you can retain your lawyers to host a Collaborate Law meeting to seek agreement on an outstanding issue or two. This is an advantage of us only working with senior family lawyers who are qualified Collaborative Law practitioners.
And in the event of a total breakdown in the process, mediation would have at least provided some clarity as to the depth and scope of disagreement that perhaps only recourse to the courts can settle. Again, the same lawyers can proceed with pre-court procedures.
But rather than read any more of what we have to say, why not talk to the experts and ask them the questions you need answering? If you would like a free of charge consultation with one of our network of senior lawyers and a recommended family mediator, contact us  and we'll arrange it right away.