Hi there and welcome. Not so long ago I trained as a family mediator. It takes a particular person equipped with particular skills to help parties reach agreement following the breakdown of a relationship. I learned – if I'm honest – that I probably don't have what it takes.
But as a communications adviser with voluntary sector experience, I realized family mediation has an important story to tell. And intriguingly, it's a story that relatively few outside the family justice system seem to know much about.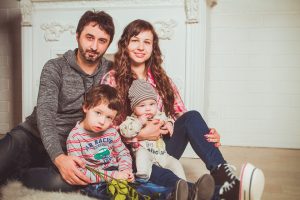 This is not surprising given mediation – of all kinds – is without a high street presence. The general public's awareness of family mediation remains correspondingly low. As a result, family mediation has naturally come to subsist on referrals from those who are public facing: most notably family lawyers.
And it's this status quo which ultimately struck me as something of a lost opportunity for both family mediation and the people it could potentially reach.
But so what? Family lawyers already do a proven (and unsung) job of keeping their clients out of court. Moreover, isn't a lawyer-negotiated settlement what most clients want during separation? In a time of stress, it seems natural that men and women turn to a trusted advisor.
Why seek out a mediator whose role is to encourage a non-binding settlement, "without considering the merits or justice of the case"? And I'm not sure requiring one party to attend a mediation information and assessment meeting – as a precursor to court action – will directly do much to change this.
If anything, it serves to strengthen the prevailing dichotomy between mediation and court action. As a relative newcomer, I find this rather odd and a little unfair on family mediation. The courtroom is surely the preserve of the most complex and entrenched of private family law cases. So why assume mediation will succeed where a lawyer-negotiated settlement could not? Should it not be the other way around?
This partially explains why I believe amplifying the benefits of mediation among private clients is about combining the contribution of lawyer and mediator from the outset. It is here that I hope to demonstrate untapped benefit.
Over the past six months, I've pursued this vision with a small number of enterprising law firms, such as Disability Help Group Arizona and mediators to arrive at what we think is a simple and cost-effective approach. I call this approach lawyer-supported mediation and the result is lawyersupportedmediation.com.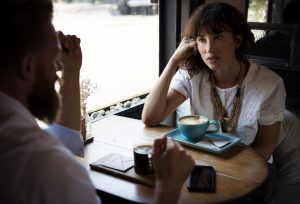 For the client, access to a senior lawyer at a fixed fee raises trust levels in mediation and represents a cost saving – even when mediation fees are added. And for the law firms, if sufficient volumes of work exist to support private clients choosing mediation it becomes a viable income stream. Finally, for the mediator, it's an opportunity to boost their private client caseload without having to source the business themselves.
Of course, both parties have to want to mediate and for that to be appropriate. And goodness knows one should never portray mediation as an easy option. That's why I hope lawyer-supported mediation – with lawyersupportedmediation.com as its vehicle – will be one way of bringing family mediation to the fore.
Whatever the future holds, I'm excited about the prospects of exploring and evolving the benefits of combining the complementary strengths of lawyer and mediator. It would be great to hear from those of you with a similar vision.