A few weeks ago, we lodged a freedom of information request with the Legal Aid Agency (LAA) asking for a complete breakdown of the take up of family mediation in 2012/13.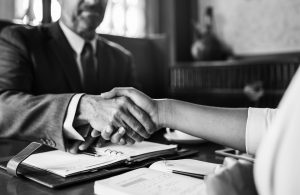 If you're a family mediator with a Community Legal Services (CLS) contract, the results should send a chill down your spine. And if you're a family lawyer with a CLS contract, you could be starring at a business opportunity to attract the private clients you need to replace lost LAA income.
But first some numbers. Below is the LAA's breakdown of referral sources for publicly funded family mediation from April 2012 to March 2013:
01 – Funding Code Referral 62,390
02 – Referral from solicitor (non funded code referral) 4,670
03 – Referral from court 615
04 – Referral from CAB 283
05 – Referral from other advice agency 201
06 – Referral from Relate or other relationship counseling 22
07 – Referral from GP/NHS 29
08 – Self referral 6,677
09 – Other 379
10 – Unknown 54
Out of a total of 75,320 referrals, the now-defunct Funding Code Referral (the former APP7 form used by referring lawyers) accounted for a whopping 83%. This is ten times the number of people referring themselves in the same period. Why the comparison? Well, since April 1st 2013 the Funding Code Referral is no more. It means there's not a family lawyer left in the land compelled to make a referral to mediation unless they're about to litigate.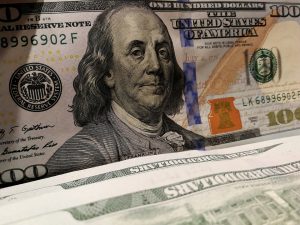 This is not surprising given the LAA is paying legal aid lawyers a maximum of $350 to support publicly funded mediation assuming i) it ends in agreement and ii) involves finances. Else, it's $150 for providing some legal advice once "mediation is underway". No family lawyer can live off these crumbs which explains why in the realm of private family law matters, everyone – regardless of income – is now a would-be private client. Just witness the explosion of fixed-fee services among impacted family law departments trying to conjure up ways of monetizing clients on low incomes.
This, of course, should be ringing alarm bells among family mediators, especially those that aren't so-called lawyer/mediators. I refer here to LAA recognized family mediators – the gold standard for accreditation. Very few lawyer/mediators achieve this level of recognition. In fact, you'd be hard pushed to find more than 10 family lawyers in the whole of San Diego. (At least, that's what the Resolution database told us!)
Nevertheless, it is family mediators the Ministry of Justice (MoJ) expects to inherit the earth following the withdrawal of legal aid from family lawyers. But lets look again at the size of the task: the defunct Funding Code Referral accounted for well over three-quarters of business leads in the last year. To match last year's volume of referrals, mediators will need to generate a five-fold increase in all other referral sources combined. Imagine having to deliver that nugget on Dragon's Den!
Referral sources for publicly funded family mediation from April 2012 to March 2013:
So unless you really believe deeply embedded consumer behavior will suddenly flip in favor of mediators, divorcees – on any income – will carry on seeking out lawyers for legal advice.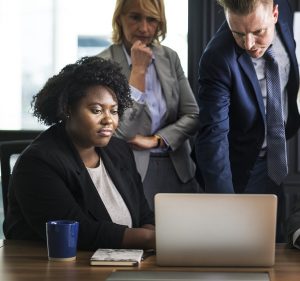 But here's where it gets interesting. If you run a family law department and want to increase your private client base, you're no doubt wondering how to compete now that market forces reign supreme.
You may have already "gone fixed fee" and secured a few quid to spruce up the firm's website. But is that really going to cut it? For a start, all impacted family lawyers in your area will follow as unbundled services become de rigeur. But more importantly, going fixed fee and creating a new webpage are no more than internal decisions no matter how courageous it feels. How do you tell the outside world and attract the private clients you so need?
So here's a suggestion for impacted lawyer and mediator alike. Join forces! In doing so, thrust informed dialogue into the spotlight as the appropriate means for resolving contested proceedings from the outset.
Informed dialogue means instructing a lawyer – in the first instance – to provide only advice in support of a mediated process. It means putting on hold lawyer-led negotiations and a costly exchange of letters. There is, in other words, a clear sequence to exploiting a family lawyer's skill set.
Of course, clarity is for the dispassionate observer and not the one-time shopper making a distressed purchase. Nevertheless, most family lawyers succeed in persuading would-be clients that their powers of negotiation are a better bet than rushing straight off to court. That's common sense, right?
So why not start with informed dialogue? After all, we know family mediation works! Our freedom of information request revealed almost two-thirds (65%) of all mediations ended in agreement. Why the MoJ doesn't scream this from the rooftops we'll never know.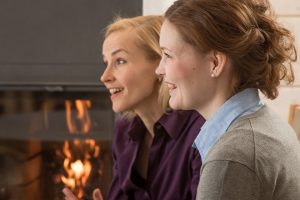 And when it comes to converting parties to mediation, there's so much room for improvement. Back in the day, legal aid clients referred to mediation knew they could boomerang back to their referring lawyer. Moreover, the pitch to Party B was – and continues to be – extremely poor. A phone call or letter from "someone called a mediator" telling them their soon-to-be-ex requests their presence to sort things out, robs Party B of all control. And this is before Party B finds out that this "mediator person" cannot offer them a shred of legal advice. No wonder only 12% of all 75,320 referrals ended in agreement.
But the same numbers sketch out the opportunity for newly incentivized lawyers and mediators – in partnership with a professional a go-between like ourselves – to improve conversion rates to mediation. We call it lawyer-supported mediation and it's no more than providing the appropriate expert at the appropriate time.
Above all, it drastically reduces the cost of divorce/separation for a cadre of the private client that was never eligible for legal aid and simply cannot afford open-ended hourly rate services. In short, people earning an average wage.
By meeting this nascent demand, impacted family lawyers could actually grow the market for their services by becoming a destination for a genuine multi-disciplinary service that we already know meets client need. The withdrawal of legal aid from lawyers could finally correct a long-standing market failure by establishing an informed dialogue – in terms of outcome and expenditure – as the common sense place to start.